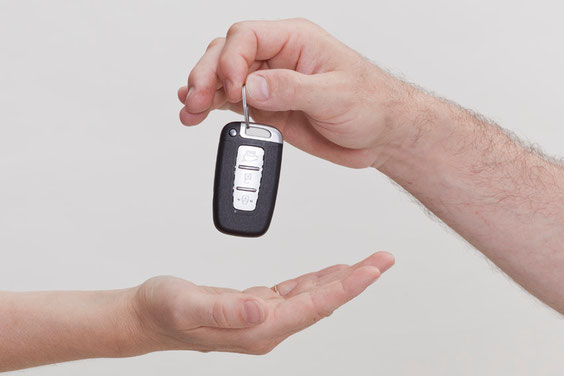 by Peter Brügmann,
Zürich, Februar 2014
The Internet with its infinite possibilities has reversed the balance of power on the markets. Customers have gained influence, receive all information, can compare offers, rely on extraordinary goodwill and act as multipliers in communities. Above all, however, they can compare and keep all options open. Modern customers are therefore more demanding than ever before. Providing good performance and proper service is no longer enough to stay in business at all. Because there is guaranteed to be a competitor that offers more than that. And thanks to the Internet, word has spread quickly.
Service experience is therefore the keyword. Companies are no longer just sellers of products or services, but providers of a consumer and service experience in which the basic performance must be right, but rather the aim is to exceed customer expectations and generate extraordinary contact or service experiences.  Experiences that positively exceed customer expectations.
So the American coffee house chain Starbucks does not see itself as a coffee business, it sells an experience that revolves around a great cup of coffee. Because of this experience, customers like to pay 4€ for a Grande Non Fat No Foam Latte every day. And Apple doesn't see itself as a provider of MP3 players or mobile phones, it offers customers the experience of an Apple lifestyle all their own.
Exceed expectations or "as usual" service
We refer to customer service as the services a company offers its customers in direct contact before, during or after the purchase.  A customer experience, on the other hand, is the sum of all interactions a customer has with a brand across all channels. The customer experience includes the customer's experience with a company website, how quickly a company reacts to their inquiries or questions, how a company's employees greet the customer, answer their questions and are able to offer solutions, or how they establish emotional connections via Facebook, Twitter and YouTube.
The law is simple: It loses who offers poor customer service. Customers, turnover, profit will certainly be lost. It is a risk to those who offer proper, normal customer service. Customers, turnover, profit are at stake.
The winner is the person who exceeds the customer's service expectations. Customers, turnover, profit are secured and new customers are acquired.
A good example is the car industry. Whereas until a few years ago the customer was almost helplessly delivered to the service consultant, today in well-run car dealerships it is already standard practice to provide a cost estimate, to obtain the customer's approval for additional costs and to explain this after the work has been carried out and to explain the invoice. Standard, however, means that the good, service-oriented car manufacturers and car dealerships have to take the next step - what comes next in order to exceed the customer's expectations so that they come back, generate new sales and even recommend them to others. Creativity is required here, but above all attention to detail.
Don´t open a shop, when you can´smile
Good programs can be developed, but most of the service experience comes from the employee. They are the ones with whom the customer comes into contact via the various channels. Only if they have the ability to provide the customer with a service experience will they experience it. Employees who cannot or do not want to offer this service experience have no place in a 5-star service company. "smile" open a shop, when you ´t smile", it says correctly.
It starts at the top. Customer experience is a matter for the boss. To provide a 5-star customer experience, companies often have to reinvent themselves. Customer orientation becomes a top priority, customer satisfaction becomes the core of the corporate philosophy and the basic values of the company are geared towards offering an extraordinary customer experience.
The employees. It starts with choosing the right people. At the interfaces to the customer, personality, social competence and friendliness are more important than professional competence. Because you can learn them. But to be a good host, to think oneself into customer wishes, to want to exceed expectations, to communicate well - this is not given to all people and must therefore be reflected in the search profiles. Intensive training, but also setting standards, measuring customer response, are further important elements. Apprentices at Apple's Genius Bar are not allowed to talk to customers until they have finished their training. Friendliness, actually a matter of course, but often no strength of employees in customer contact, costs nothing, but is essential in customer contact. Speed impresses customers, but must be provided for and anchored in the company's processes.
It is no coincidence that employees are motivated to be particularly customer-oriented. It is important to treat employees like customers, who are then loyal to the company and motivated to pass on the experience culture to the customers. The hotel chain "Four Seasons" explains: "if you take good care of your employees, your customers will also be well cared for".
Throughout the cycle
Customer service has evolved from a pure "after sales" commitment to a driver of profit and strategic differentiation in competitive markets. Thus it becomes more and more important to offer the customer a uniform experience with every contact you have with the company.
Depending on demand, situation or mood, customers choose very different channels to get in touch with the company. Warranty information may be found in the FAQ section of the company's website, but in the event of a complaint, a customer may prefer to contact a call center or store. It is therefore very important to offer a uniform appearance and the same excellent service quality across all channels in order not to dilute this very good customer experience in other areas.
If a company manages to provide the same exceptional customer experience across all channels and the entire contact cycle, customers are happy to provide insight into their needs and habits. These findings are worth gold for the improvement of products or campaigns in marketing or sales. Many companies often draw their greatest insights and decisive strategy corrections from information provided by their customers. The American airline Jet Blue states: "We are a large company and we make mistakes, and as hard as we try, we can't keep everyone happy, but if we are able to listen to what our customers have to say and respond quickly, we are usually able to neutralize any negative feedback and many times turn it the other way around."
There is much to lose, but even more to win
If a company manages to create an extraordinary customer experience with the right attitude, the right employees and a uniform appearance across all interfaces to the customer and throughout the entire life cycle, customers will demonstrate extraordinary loyalty.
Satisfied customers recommend the customer experience the company offers them, ask for additional offers or are willing to pay premium prices.  Positive customer interaction provides valuable insights into customer needs, shows trends and becomes an important element in optimizing the value chain.
Especially in highly competitive markets, these additional profits are often the only way to increase profits and a significant means of differentiation from the competition.